December 12, 2017 – Richmond, BC: MeshSmart is a leading provider of IoT-based technology that brings forth smart city solutions. Today, MeshSmart is proud to make an announcement – CitySense motion and daylight sensor functions are integrated into our smart control system. The added features are expected to significantly reduce user's operating costs and time, increase energy savings while improving public safety.
Integration into Smart Control System
Since MeshSmart is a smart control system, it can take advantage of the sensors by utilizing the nodes' wireless communication mechanism to run tasks that are not available to standard lighting control with sensors. Featured tasks include the ability to provide real-time accurate data as well as to configure logical sequences in response to specific scenarios.
Storing and Analyzing Data for Advanced Control
Each sensor is individually addressable, its sensor data is recorded in the system for further analyses or is used to trigger preset conditions that would adjust lighting level or turn on/off. The detected activity will constantly be communicated to the system, which provides users with a detailed log of lighting activities throughout different time intervals. With information on area traffic trends, user can plan and schedule in advance so optimal lighting is provided and increase energy savings. For instance, a user originally dims an area of lights at night, but finds that the motion sensor is constantly triggered and automatically increases the brightness. Through reading the data, the user could derive the need to keep lighting level high for a longer duration, which would provide more comfort to the pedestrians that walk around the area.
Flexible and Versatile Programming
By using the management application, users are able to program logical sequences with individual or group of nodes according to different scenarios (e.g. motion is detected or sunlight level goes up). There are three major components that can be configured using MeshSmart system.
User configures the sensor's trigger event
User configures which individual or group of nodes is targeted
User configures how the targeted node responses
Control actions include enabling/disabling a sensor, enabling/disabling by schedule and multi-step follow-up. In particular, the multi-step follow-up allows users to adjust brightness multiple times after set duration. By using these flexible control actions under a variety of possible scenarios, it ensures users a great control of energy wastage. All event triggers can be applied in parallel to each other; whichever condition is triggered will overwrite the existing status.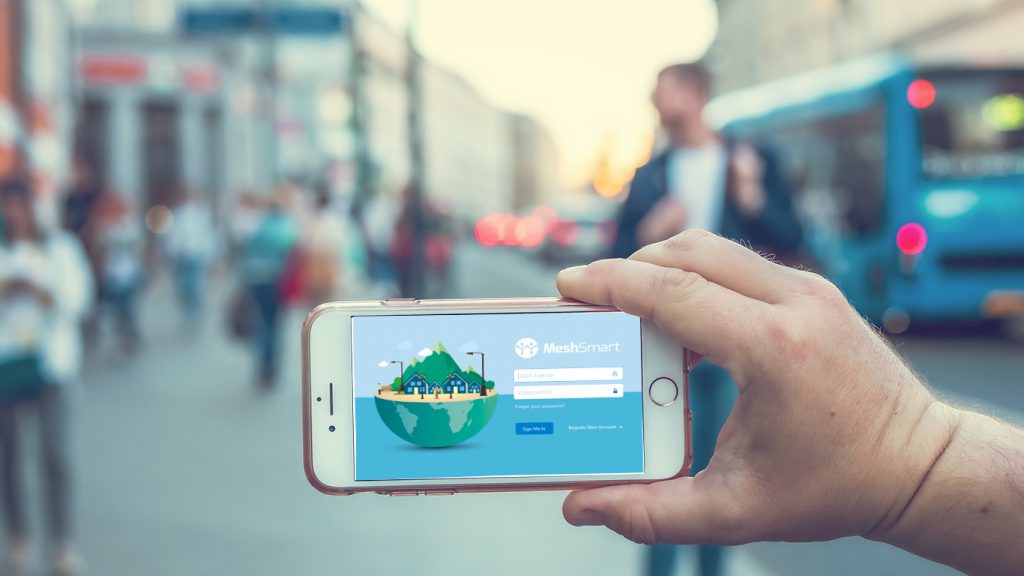 The Perks of MeshSmart Motion Sensors
In comparison to motion sensors in standard systems, motion sensors in MeshSmart system greatly reduces operating and installation costs because users can take advantage of using fewer sensors to provide same amount of coverage. This is attainable by using CitySense programming features, users can control a set of nodes with a single motion detector. For instance, as one walks into a warehouse, the first motion sensor will capture that information and will be used to trigger the entire zone to light up.
In traditional settings, an operator would need to physically go to each fixture, pair up and program the sensor to make conditional changes. This is not necessary in MeshSmart system as everything can be configured through the management application. MeshSmart integration process is very cost efficient and time-friendly.
How Daylight Sensor Improves Visual Comfort and Public Safety
With regards to our daylight sensors, nodes can be set to respond to different levels of sunlight and artificial light sources. Through the use of this feature, lighting is constantly and automatically adjusted to provide the optimal level of area lighting, which in turn improves public safety and visual comfort. To illustrate, as more and more stores turn their artificial light sources on, the node will read the environment and adjust the brightness.
MeshSmart Mission Statement
Our mission is to provide top and latest IoT-based control technology to set up sustainable smart city solutions