Connecting the smart city
MeshSmart Smart Pole provides innovative complete solution includes connected devices, wireless connectivity, and CityConnect management platform. Smart Pole makes the vision of tomorrow's smart city possible today by solve 5G/IoT connectivity, solve data integrity, and enables IoT data operations. Municipal governments and service providers can leverage the smart pole to deliver enhanced narrowband and broadband connectivity, IoT services, and smart city applications everywhere.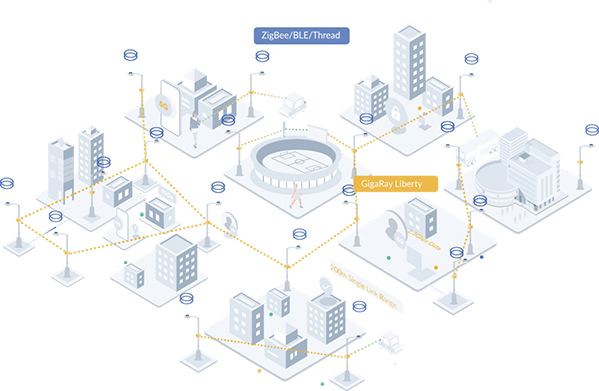 Building Adaptive Network
Each pole provides multiple wireless connectivity for sensors, controllers that needs limited data bandwidth
Wireless full mesh network

Programmable Infrastructure

Individual Addressability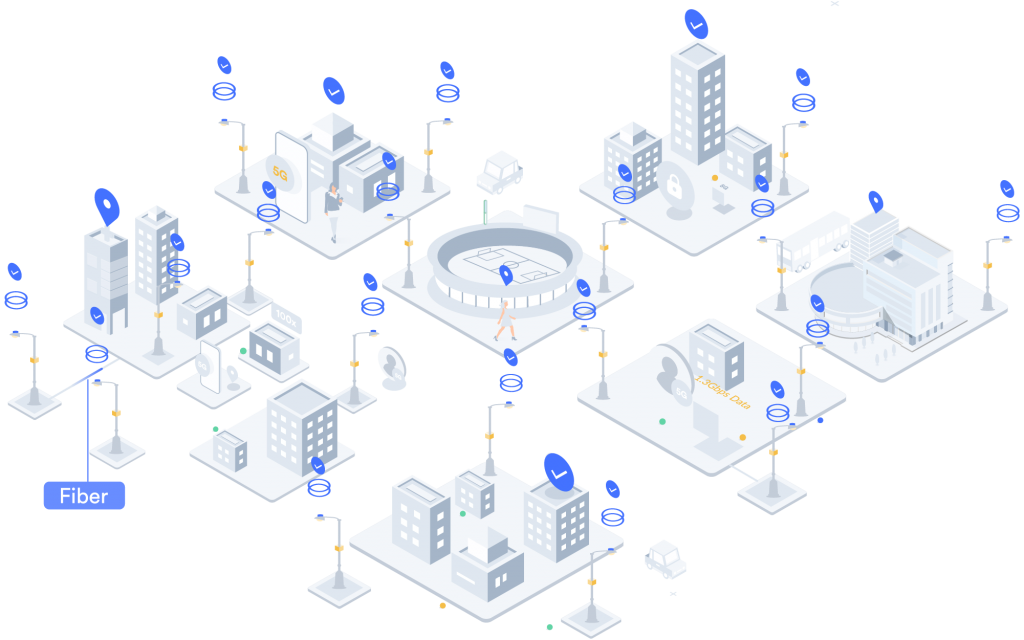 Adding gigabit wireless connectivity on each pole that is designed to meet the growing demand for fast, reliable internet access.
The technology is able to deliver fiber-like connectivity with a fraction of the cost of fiber.

Use mmWave (60Ghz) technology for wireless backhaul and self-backhauling.

Network Results

1.3Gbps data throughput

200m single link range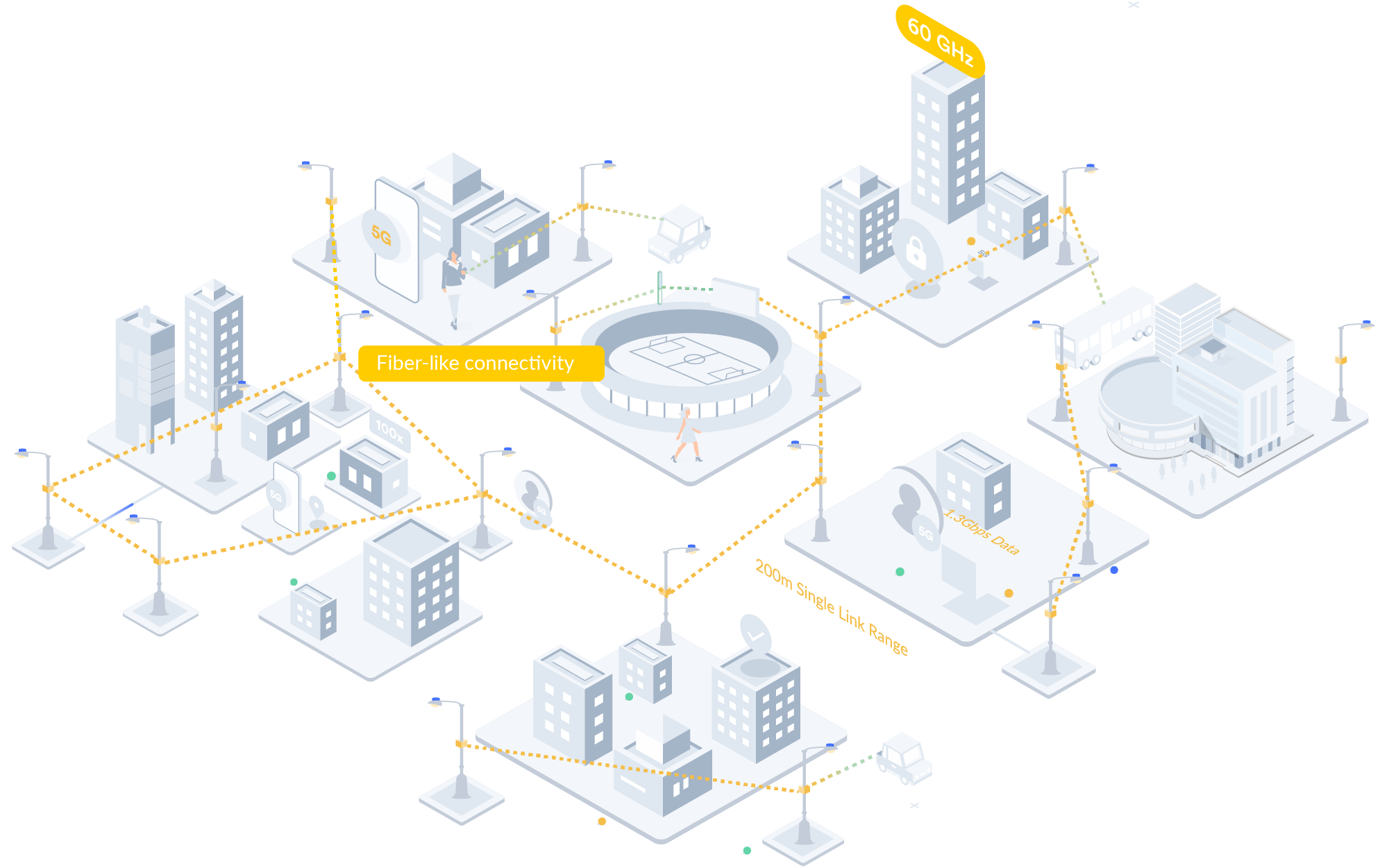 Solving Connectivity Problems
Intelligent Wireless Lighting Controllers
An End to End Solution for Network Connected Smart Lighting Control
System is designed for commercial and industrial areas, roadways, and exterior environments.

System includes controllers, connected sensors, 3rd party devices, network interfaces, and applications.

Designed to have mesh connected controllers being the backbone of low power wireless connectivity to connect other devices.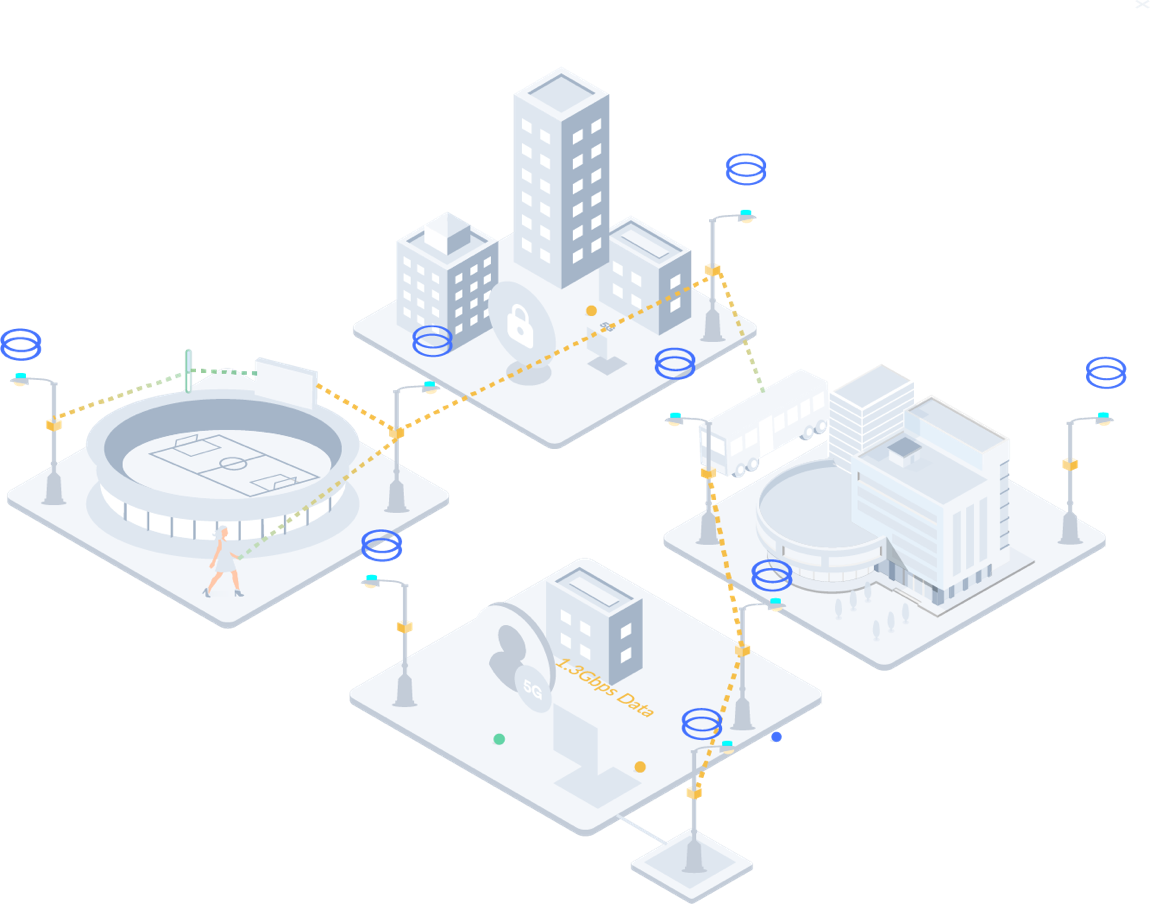 The Industry's First Congregated IoT Gateway
No Fiber. Supported by wireless backhaul technology

Operates like a Neutral Host

Connect variety types of  Wired and Wireless Devices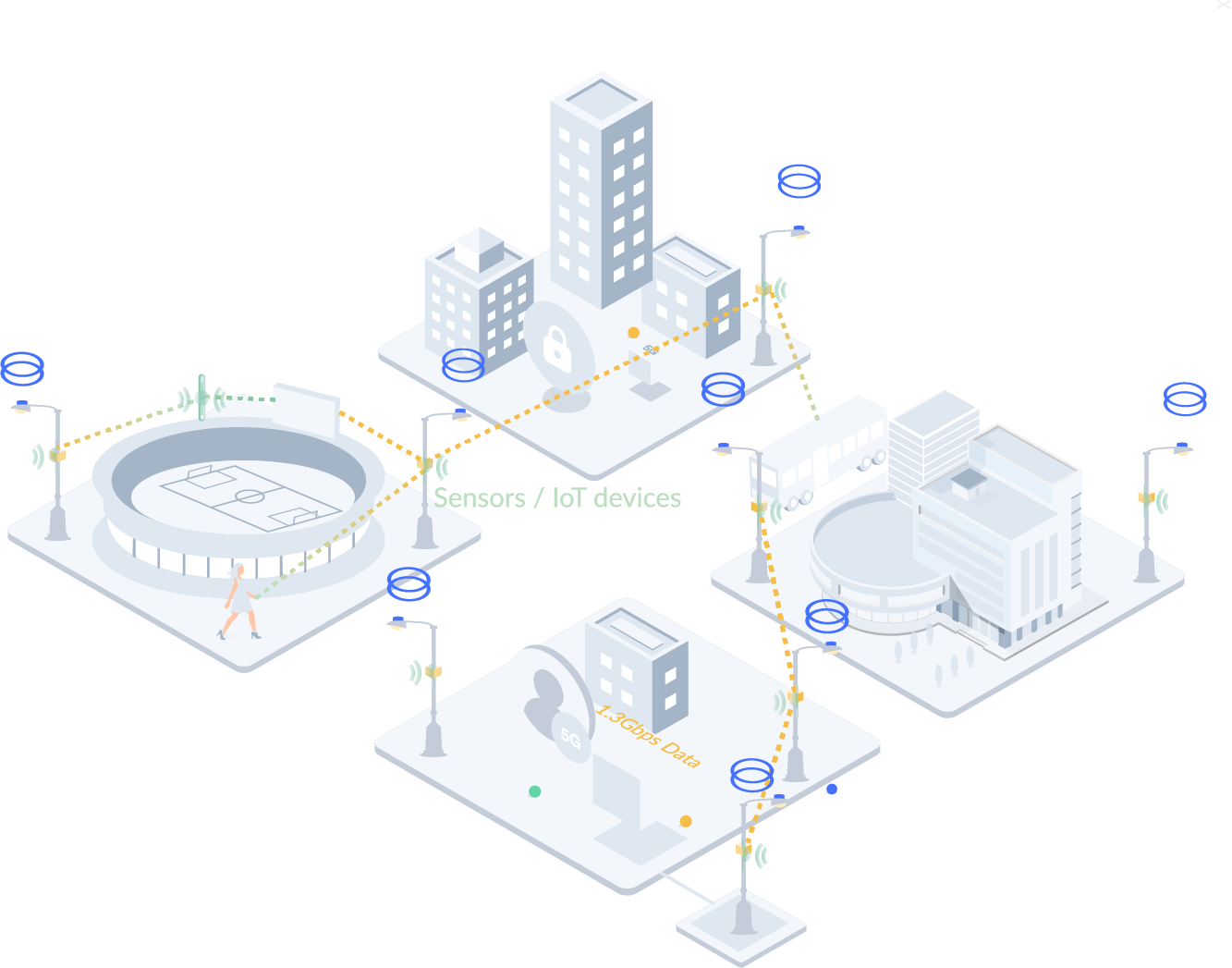 Smart Traffic and Security Cameras
Smart Traffic and Security is equipped with the latest video signal processing and storage technology, AI technology, wireless transmission, and cyber security technology; it provides real-time browsing, recording and smart analytics.
Vehicle and Pedestrian Surveillance and counting

Directional Route Track and Invasion Alarm

Event detection: Illegal Parking, Illegal Occupation, Wrong-way Driving, illegal Lane Change, and more..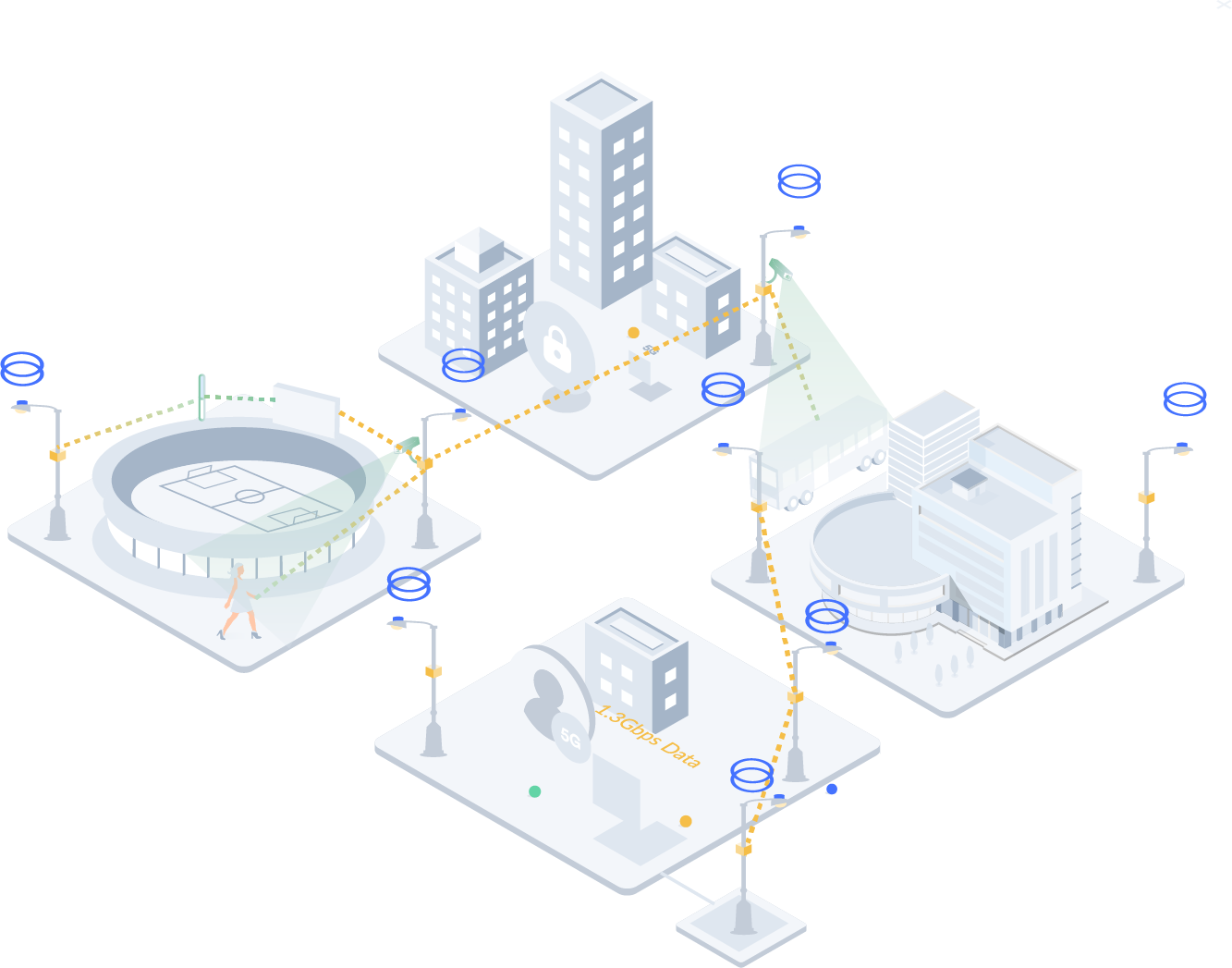 Integrates variety types of sensors and devices for a wide range of smart city applications