MeshSmart technology is a mesh network for lighting controls, which means every node contributes in the distribution of data. Because communication is not restricted from one direction, it renders a great advantage. For instance, if one of the nodes is inactive, the data will still be passed to the receiver through other nodes in proximity. Users will not have to worry not being able to control all fixtures.
The system itself is established on three main parts: the node, the gateway and the app. Our nodes can be socketed on to LED lighting fixtures and communicated through ZigBee protocol. Each node will monitor and report the energy efficiency of each light and enable the control of brightness at any time. Additional features include daylight harvesting, motion sensor and much more. Data is constantly collected and reported back to one central gateway. The gateway, which can be hosted on cloud or private server, receives the information, decrypts and delivers the message to our web app. On the web app, users can review the performance of the lighting fixtures in the network and adjust how they operate throughout the day or pre-schedule.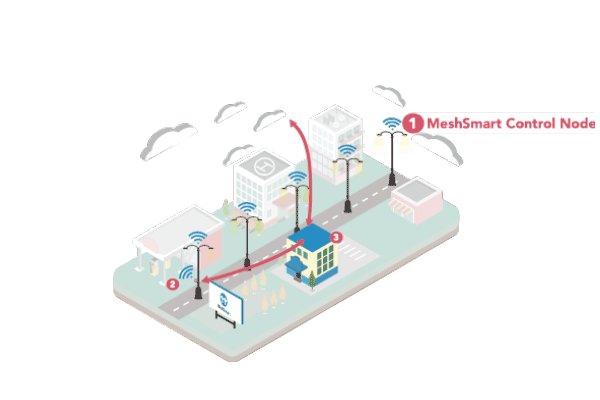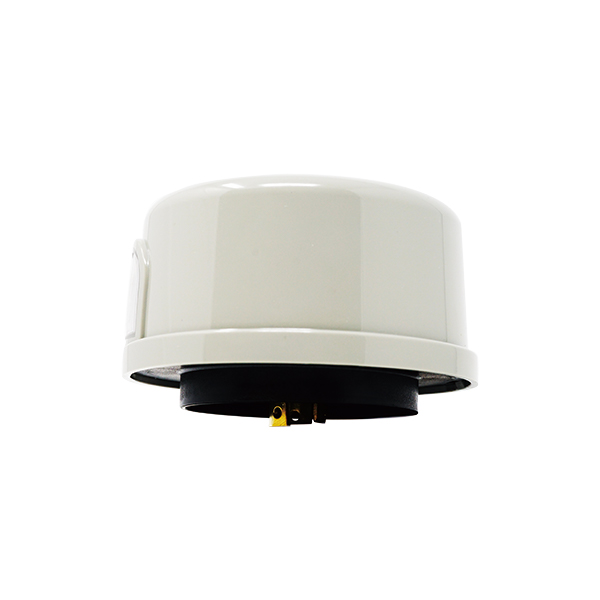 The MeshSmart's MS-CN-160 is an intelligent wireless network connected lighting controller with dimming, ON/OFF switching, utility grade energy metering, remote monitoring/management, sensor input capabilities and more. MS-CN-160 has exceptional fault tolerance and control persistency with constant status and health monitoring of your lighting fixtures. Easy installation on ANSI 136.41 5/7-pin dimming receptacle (NEMA receptacle). 
MSWUP-310 | Universal Port Controller
The MeshSmart Universal Port Controller is a node which utilizes a form factor that provides more input/outputs and mounting options compared to industry standards. It can be wired to any lighting fixture and provides full communication with the MeshSmart Gateway, enabling a full range of control options including grouping, highend trim, sensor based controls and integration with other applications.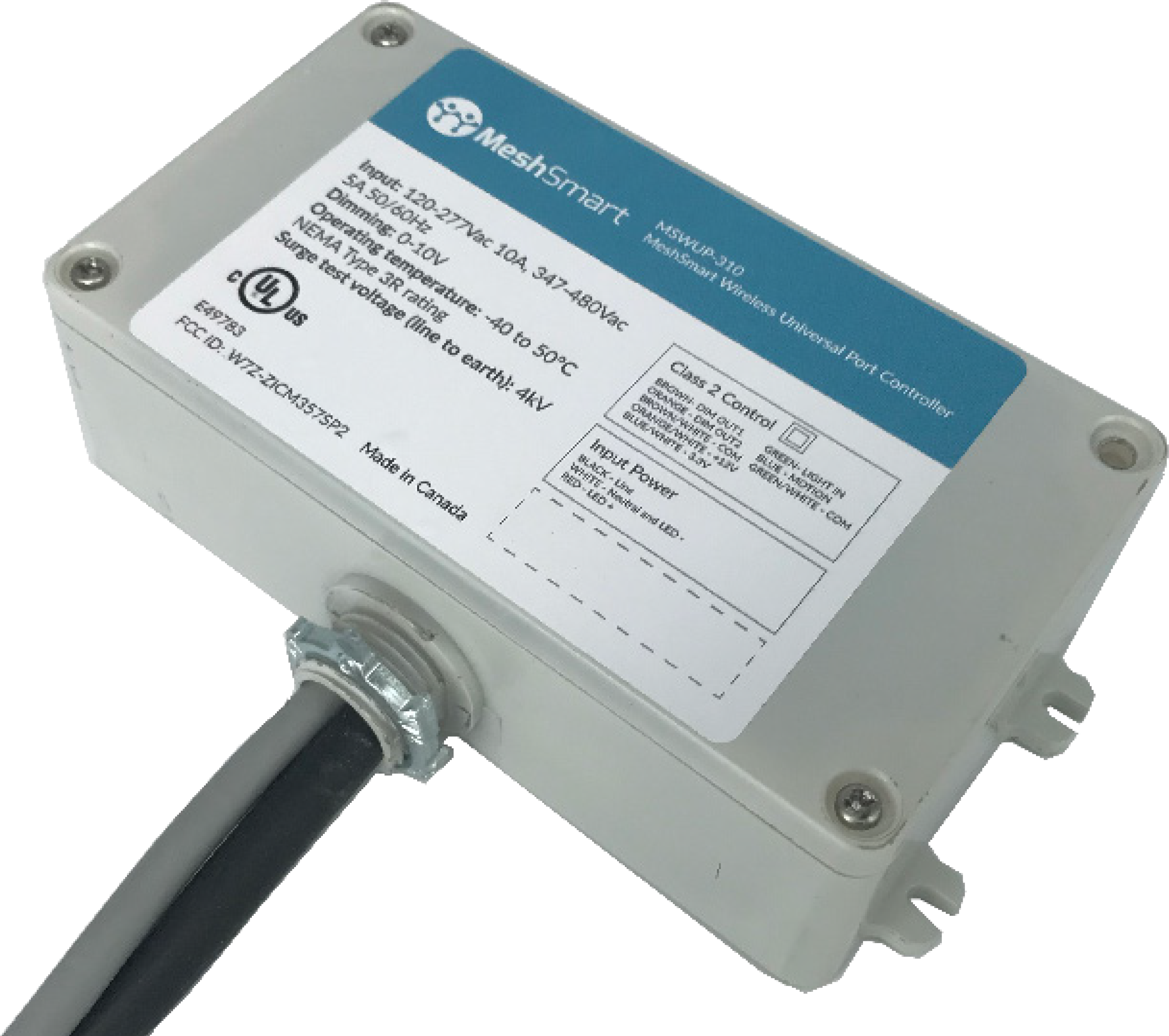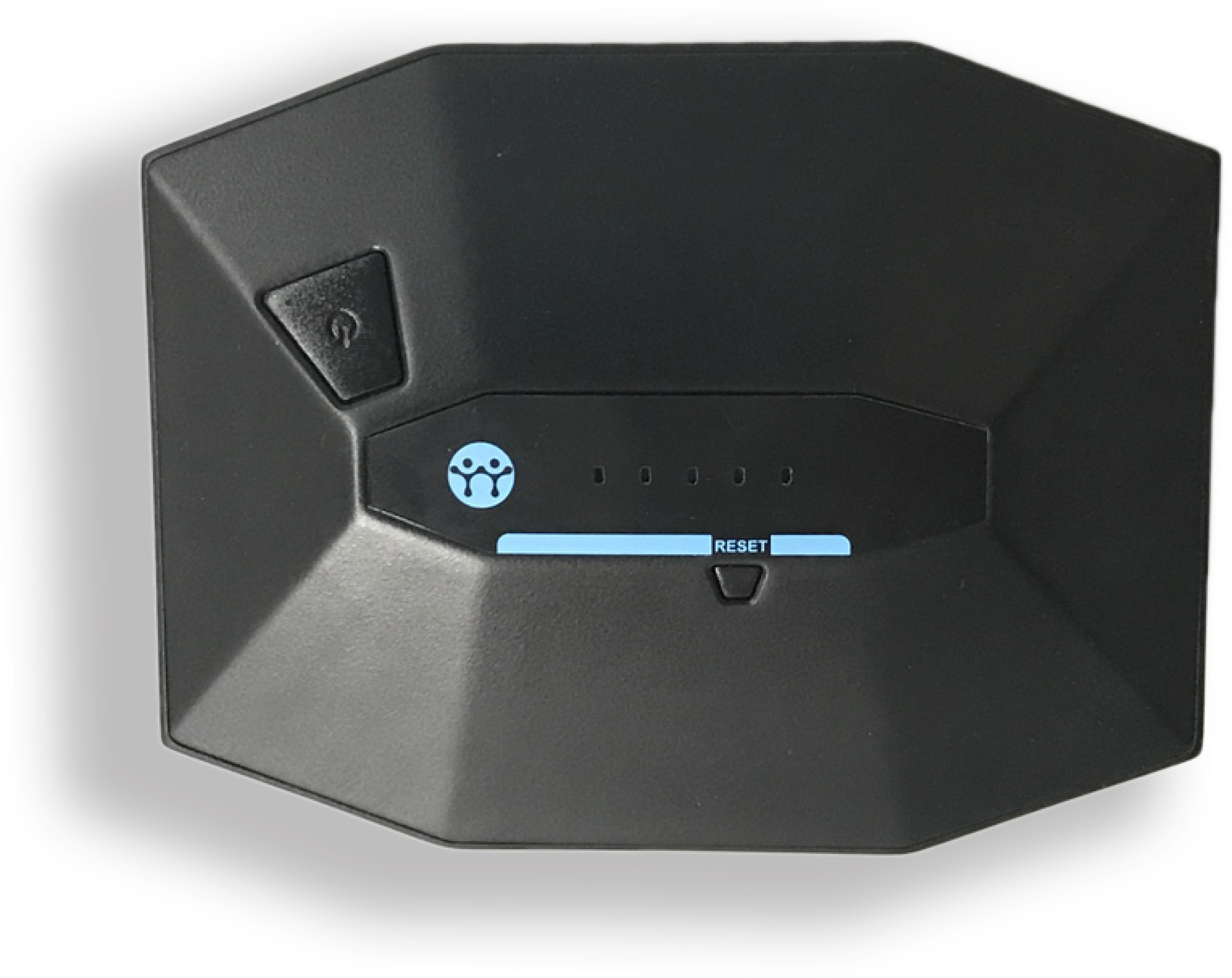 The MeshSmart's Wireless Gateway communicates with controllers and devices via wireless full mesh network for a wireless network up to 500 nodes. The Gateway actively controls and monitors the lighting fixtures and manages the scheduling, grouping, energy metering, and sensor behaviors. Gateway serves web based local management app, LiteView, and also communicate with the MeshSmart cloud-based central management and data platform, CityConnect. This allows local control without the internet/cloud server connectivity.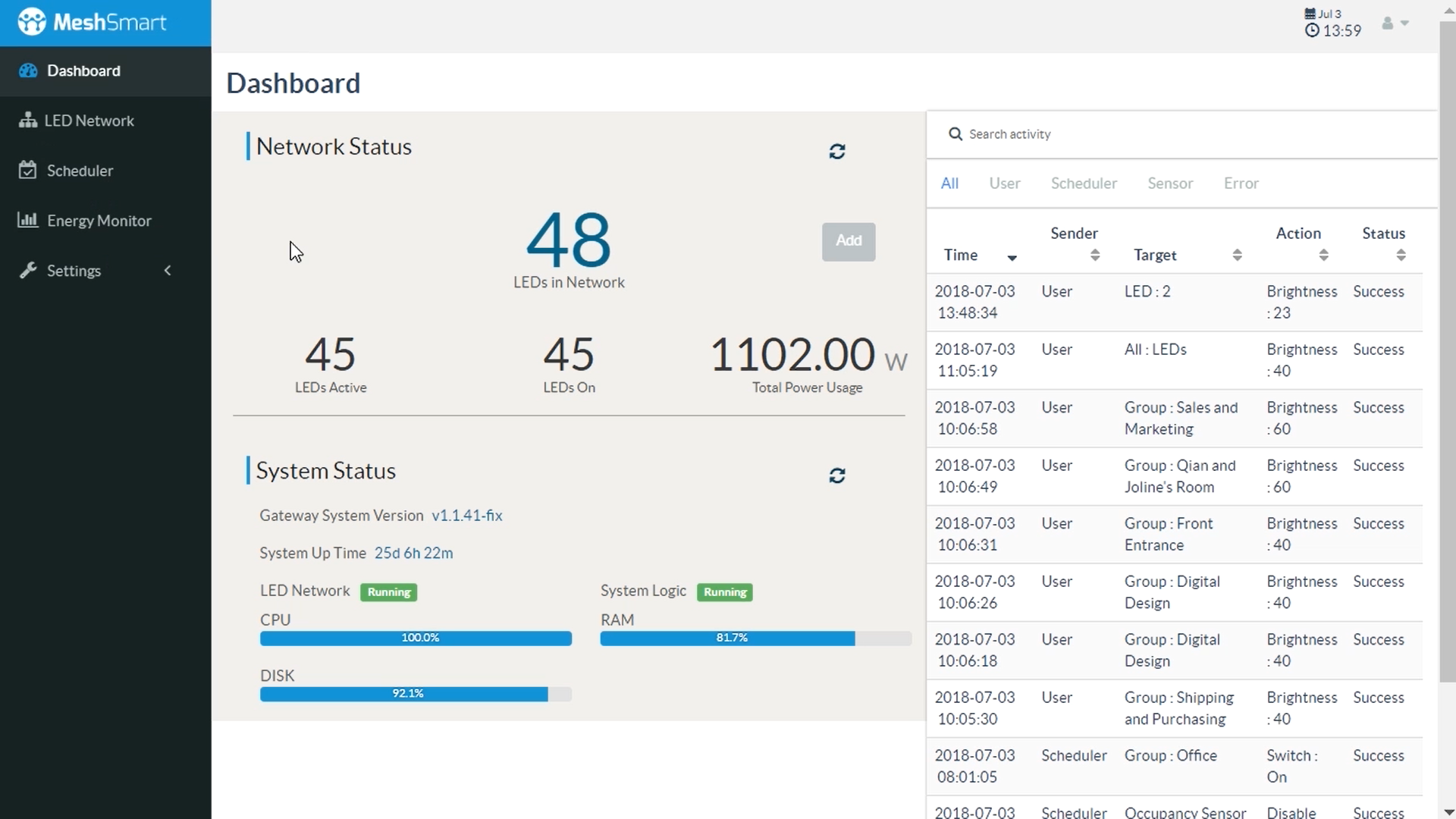 MeshSmart LiteView is a stand-alone, local-hosted lighting management software that provides the solutions necessary to take control of your energy and maintenance costs. The unique technology inside this system allows for remote controlling and monitoring of all light fixtures through a web-enabled central management system LiteView runs on each gateway and it act as a fog computing center that manages the devices connected to it. LiteView offers a web based UI for controlling, monitoring, and programming the system.
CityConnect is a cloud based system that monitors and manages all the devices connected. It functions as a smart system platform where data are stored, analyzed, shared and integrated with other data source through API. In addition, it has asset management – health and lifetime monitoring of your lighting fixtures and other connected devices and advanced notification system – a flexible and comprehensive notification system allows send SMS or email notification on selectable parameters.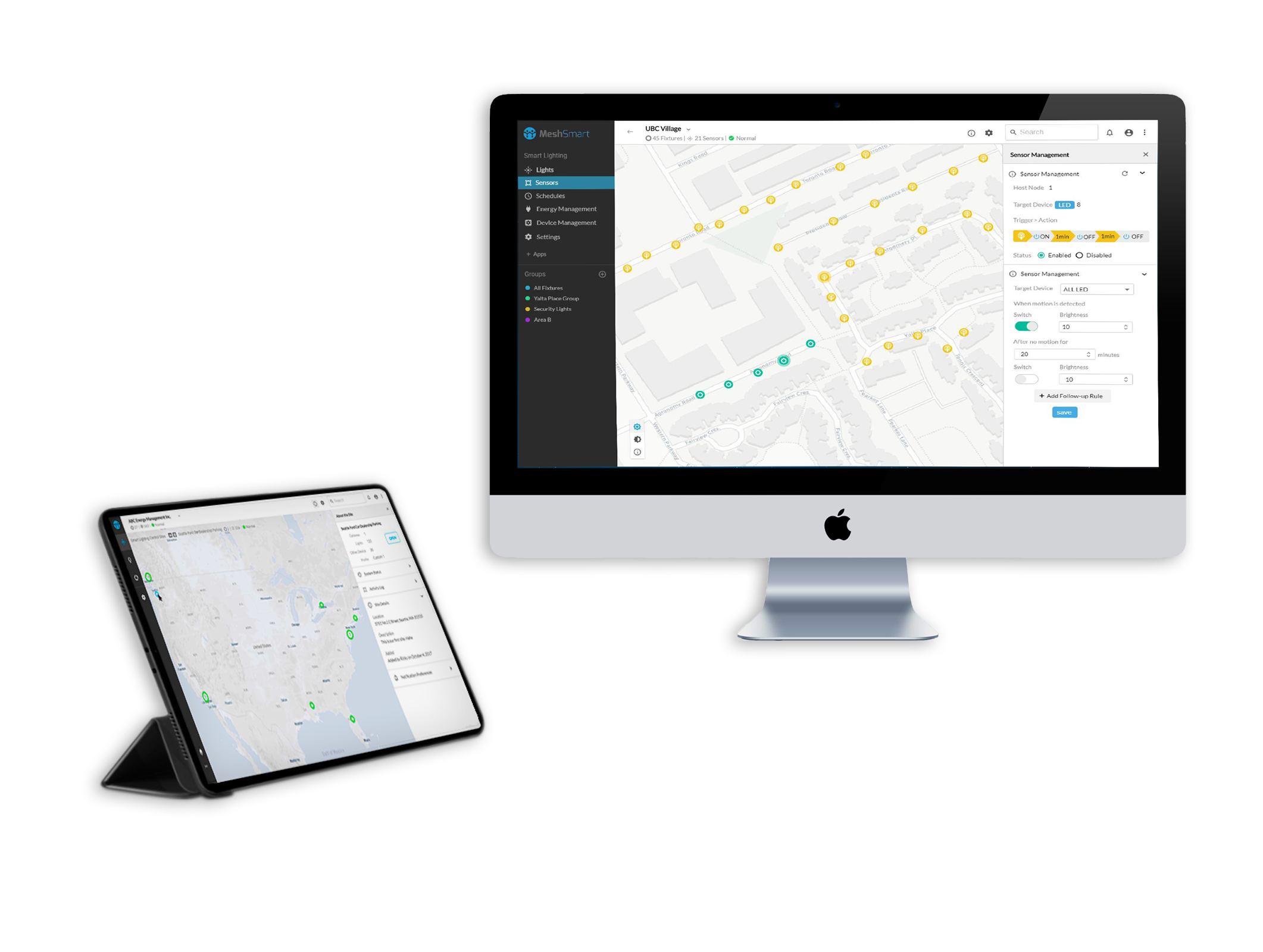 The revolution of Smart Lighting Control is getting started. Lighting control is more than just turning your lights on and off. MeshSmart has built-in intelligent lighting control settings that can help detect wasted power usage. MeshSmart intelligently assists you in lower lighting energy consumption.
Increase performance and uptime without losing efficiency. Measure per-pole energy usage and detect and correct problems with fixtures instantly. As energy efficiency demands drive outdoor lighting, control means be able to program each fixture, save energy cost while keeping light turned ON. We offer you that kind of control with MeshSmart, and with intelligent design that features:

Mesh connected control nodes forms wireless network covers lights in expansive and diverse geographic environments.

One node, one light. No special electronics required to install. Control node directly connects to standard photocell receptacle so that it can be added easily at any time.

Per fixture utility-grade energy metering. Light level control, and smart management app. Real-world energy savings of 30 – 70%.

Two 0-10V controls allow both dimming and color-tuning.

Single, group, or total network control with the scheduling system. Monitors energy usage, light status, sensor analysis data and more.

Keep the user notified when any fixture malfunctions and report failures automatically with mapped location.